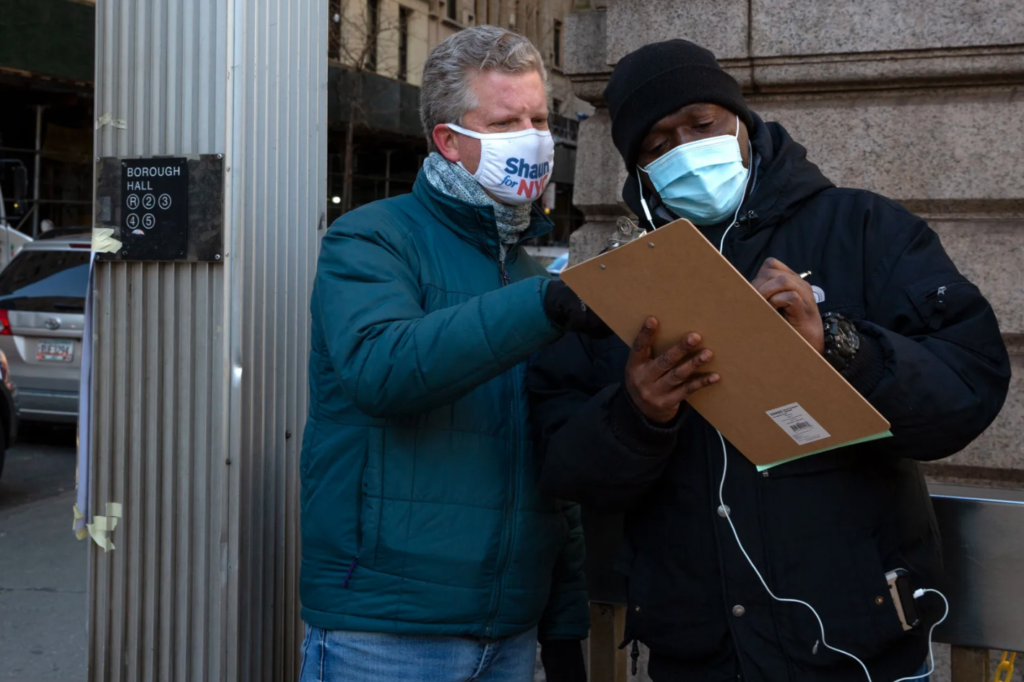 Publication: The City 

Local elections are about to get underway in New York for 2023 — and the first step in the campaigning process involves quite a bit of paperwork.

You may see it happening on your block. Would-be candidates in each of this year's races — all 51 City Council seats and three district attorneys, among others — will get out on the streets and gather lots of signatures so they can be formally certified to make it onto the ballot for June's primary.

This step of the process is called petitioning. But what does it mean to sign, and what should you know before you do? Let's break that down.