The HERstory of The New Majority
The New Majority NYC was founded in 2017 as 21 in '21 by NYC Council Speaker Melissa Mark Viverito, Councilmember Margaret Chin and Councilmember Elizabeth Crowley with the audacious goal of electing 21 additional women to the NYC Council in 2021. The urgency was palpable, the founders had experienced an 18 member women's caucus drop to 11 in a single election – and only 5 women incumbents would remain for the 2021 election.
21 in '21 endorsed 74 women in 35 open council districts with 12 mentors on hand and successfully ushered 31 women into office. These women became a part of the first majority women and majority Women of Color council in New York City's history, serving our communities and fighting for our bottom line issues.
After the 2021 city council election, 21 in '21 rebranded as The New Majority NYC, with an expanded mission of building political power for women in NYC. The New Majority NYC has the tools it needs to continue the vital work of building political power for women and realizing the New vision – of sustained and growing gender equity in New York City political leadership.
HERstory of The New Majority NYC
Ranked choice voting was approved in NYC for municipal elections
Genevieve Earle becomes the first women elected to New York City Council in a ranked – choice voting election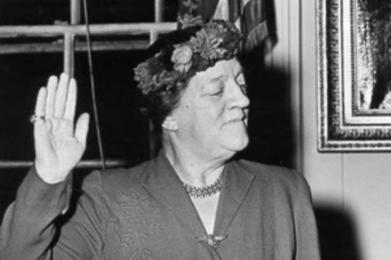 Ranked Choice is repealed in NYC.
    16 women begin their NYC Council terms
17 women begin NYC Council terms, electing Christine Quinn as the first woman NYC Council Speaker
12 women begin NYC Council terms, including Melissa Mark-Viverito as the first Puerto Rican Latina and member of the BLAC Caucus to become NYC Council Speaker
Meetings with sister organizations to identify a hole in the support system for women running at the municipal level in NYC
21 in '21 Inc., a 501(c4) non-profit incorporated is founded by NYC Council Speaker Melissa Mark-Viverito, Council Member Margaret Chin, and Council Member Elizabeth Crowley
Political Activist Bill Samuels provides seed funding to launch operations
21 in '21 supports 3 women, Amanda Farias, Marjorie Velzquez, Diana Ayala. Diana Ayala is elected to NYC Council District 8!
Council Members Mark-Viverito and Crowley engage with unions and County Parties to encourage them to prioritize women in their endorsements
 
The number of women serving in the NYC Council drops to 10
U.S. Senator Kirsten Gillibrand supports at our first major fundraiser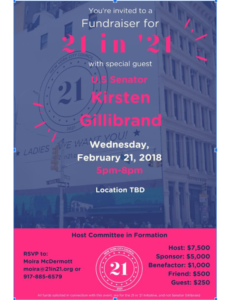 The Board of 21 in '21 meets for the first time with founding board members Elizabeth Crowley, Melissa Mark-Viverito, Amelia Adams, Dr. Debbie Almontaser, Elyse Buxbaum, Camille Rivera, and Morgan Pehme
The COVID-19 Pandemic hits New York City
21 in '21 releases its first round of endorsements for the 2021 Primary Elections, endorsing a total of 74 candidates in 35 districts across New York City
Selvena Brooks-Powers wins in a special election, becoming the first endorsee of 21 in '21 to win!
30 women endorsed by 21 in '21 win primary elections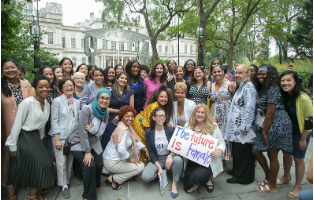 21 in '21 Capacity Building Project receives its first multi-year c3 grant from the New York Women's Foundation
21 in '21 and Vote Mama host the Women Rising Gala to celebrate the new majority of the NYC Council with Govenor Kathy Hochul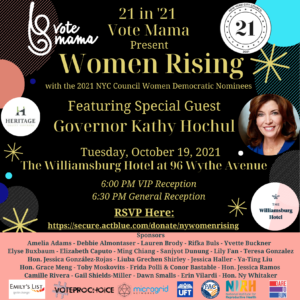 31 women win the general election races for the NYC Council, 26 of whom were endorsed by 21 in '21, taking office on January 1st, 2021. 29 committee chairs are women
31 women begin their terms on NYC Council. This is the first majority women and majority women-of-color NYC Council in the history of New York and the biggest city in America to achieve authentic gender representation
Council Member Adrienne Adams is elected as the first Black speaker of the NYC Council
NYC Abortion Rights Act passed, the first and largest abortion protection fund in the US 
NYC Council passes a historic Maternal Health Legislative Package
21 in '21 rebrands as The New Majority NYC 
Rep Carolyn Maloney enters the achievements of 21 in '21 into the Congressional Record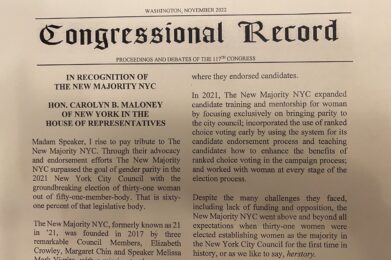 The New Majority NYC hosts a Relaunch Soiree to celebrate the women who paved the way for the new majority with AG Letita James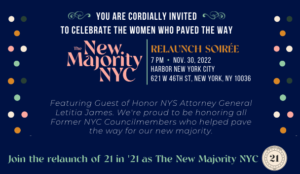 The New Majority NYC announces endorsements of 33 women in 30 districts, using RCV,  for the 2023 NYC Council Election cycle. 
NYC Council passes legislation to increase accessibility for child care services
The New Majority NYC maintains the majority women on NYC Council with 27 of 29 women winning in June as endorsees
The New Majority NYC celebrates the work to build political power for Women in New York City with A Toast to The Majority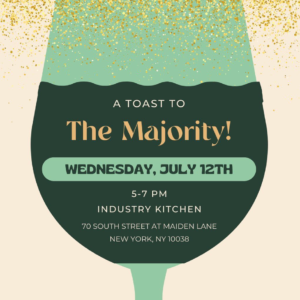 The New Majority NYC releases a report highlighting both how to elect more women and how communities benefit from women in office.